Blog
How To Choose Your Bridal Bouquet
The bride's bouquet is a beautiful focal point to highlight the beauty of the dress and symbolize life and newness as the couple enters into marriage. It is also a key accessory that completes the bride's outfit and ties together the wedding colors and theme.
So how does a bride decide on the best design and colors for this statement piece? We're here to walk you through four tips for choosing the best bridal bouquet as well as recommend our favorite North Georgia florists that can make your vision a reality.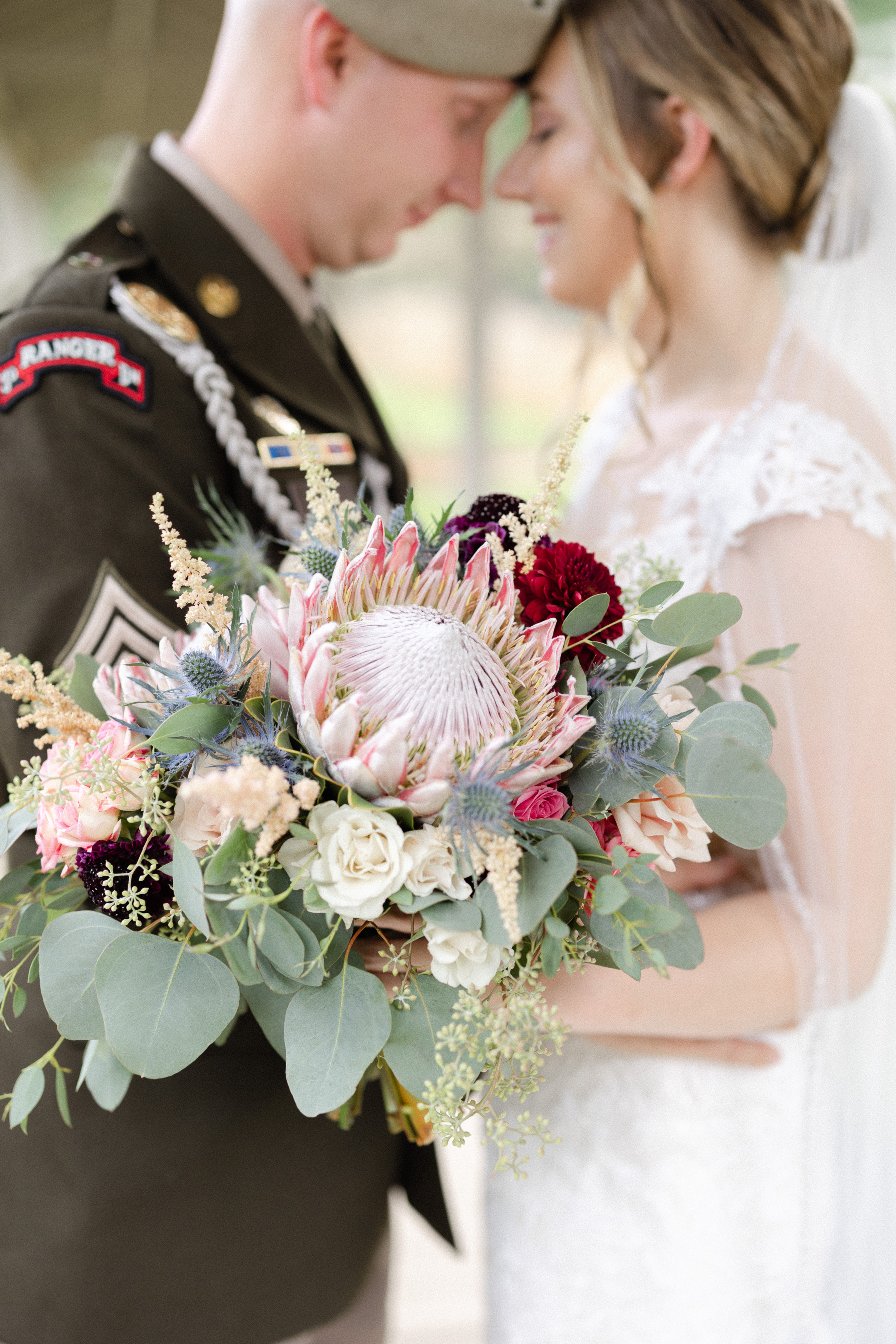 4 Tips for Choosing Your Bridal Bouquet
1. Decide on the Best Shape
When choosing the shape of your bouquet, you want to consider the shape of your wedding dress. This is because you want your wedding bouquet to complement the silhouette and details of your dress – not attract attention away from it.
For example, if you have a mermaid or form-fitting silhouette, then a narrow bouquet may complement your form and highlight the dress's shape. On the other hand, if you have a ball gown or Cinderella-style dress, then a fuller, more dramatic bouquet would look beautiful alongside it.
When speaking to your florist about your bouquet, bring along a picture of your dress and ask what bouquet shape would best complement it.
Most Common Bouquet Shapes
Hand-Tied

Cascading

Round

Posy

Nosegay

Asymmetrical

Pomander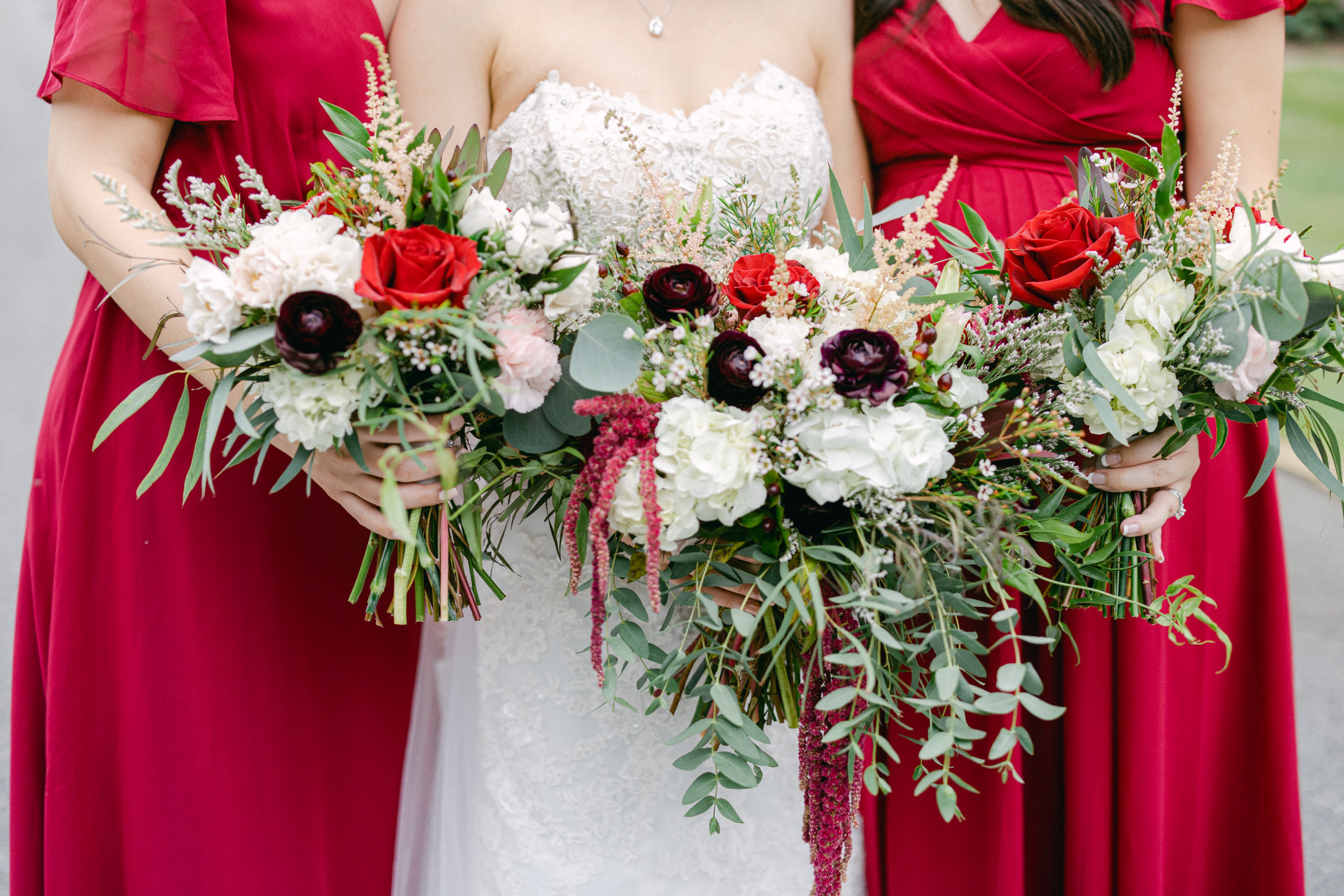 2. Incorporate In-Season Flowers
Unfortunately, all flower varieties aren't available year-round – or are very expensive to import from overseas. If you have a favorite flower that you want incorporated into your wedding, it's a good idea to consider this when picking your date.
More than just availability, though, in-season flowers beautifully complement the time period of your wedding. For example, bright, pastel-colored flowers make an April or May wedding pop while honoring the softness and new life of springtime. Or, for a winter wedding, dark greenery, red roses, and white flowers create an intimate, cozy feeling.
Best Flowers for Each Season
Spring
Peonies

Tulips

Calla Lilies

Hydrangeas

Sweet Pea

Ranunculus
Summer
Gardenias

Freesias

Orchids

Irises

Dahlias

Delphiniums
Fall
Amaranthus

Pampas Grass

Chrysanthemums

Roses

Mums

Asters
Winter
Anemone

Holly

Poinsettias

Roses

Carnations

Waxflower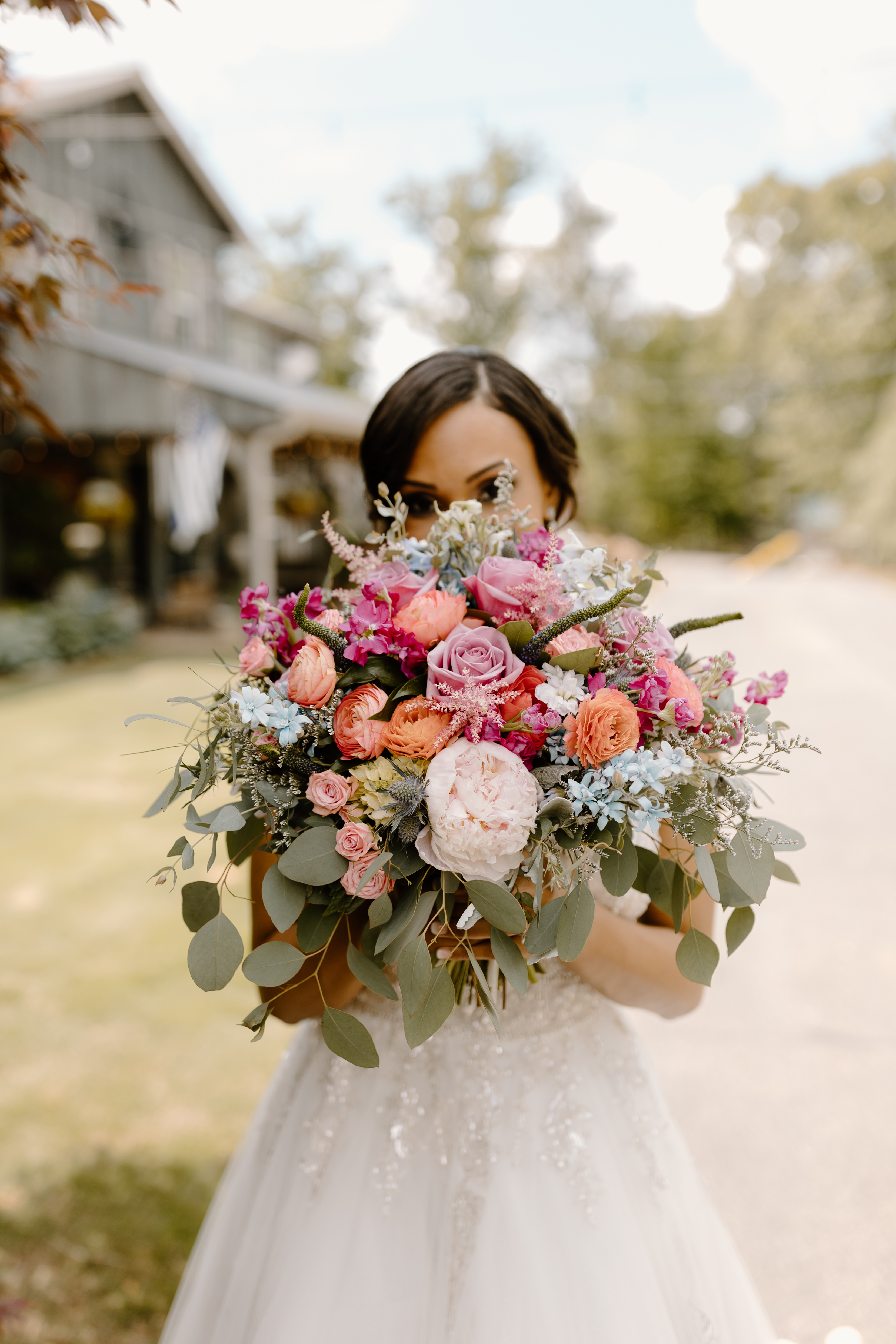 '
3. Consider Your Wedding Colors
Picking your wedding flowers will also depend on your wedding colors and the exact shade of your dress.
In terms of your wedding colors, you want your bouquet to mimic the rest of your wedding. Are you using soft blues, white, and pink? Consider a bouquet with blue delphinium, white hydrangea, and blush roses. The possibilities are endless to suit your unique tastes, but it's always a good idea to choose your wedding colors and coordinate all your decor along that theme.
Is your wedding dress true white, off-white, cream, or ivory? The specific shade will determine which flowers will best complement it. This is another time when you want to present your florist with photos or even a fabric swatch so she can recommend what will look best.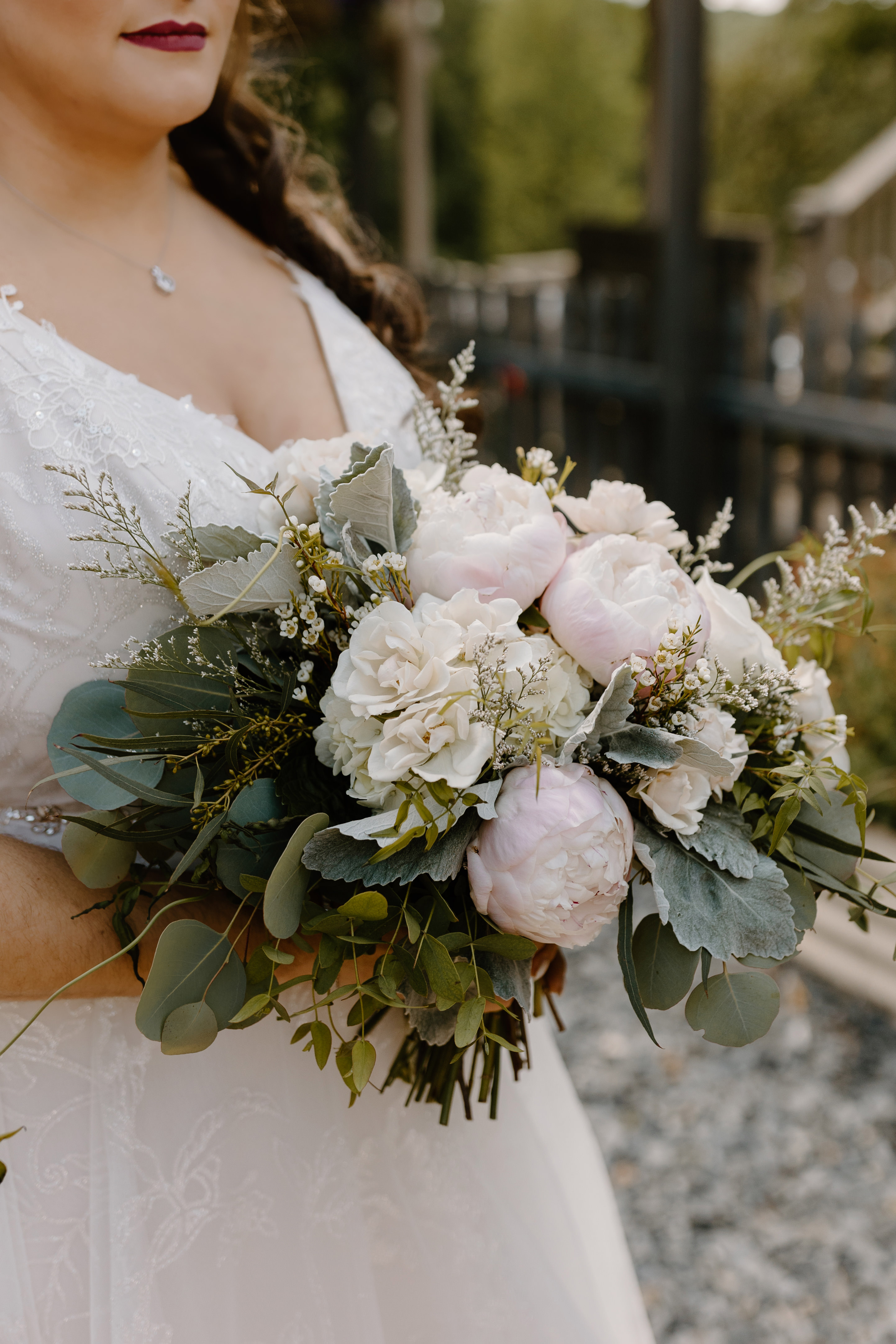 4. Add a Personal Touch
You've heard it before, "Something old, something new, something borrowed, something blue." Incorporating a personal touch into your bridal bouquet is the perfect way to pay homage to this wedding tradition. Attach a family heirloom like lace or a pendant to your bouquet to honor "something old." Or, use blue ribbon or lace to tie off your bouquet, complementing your wedding colors and adding beautiful detail for "something blue."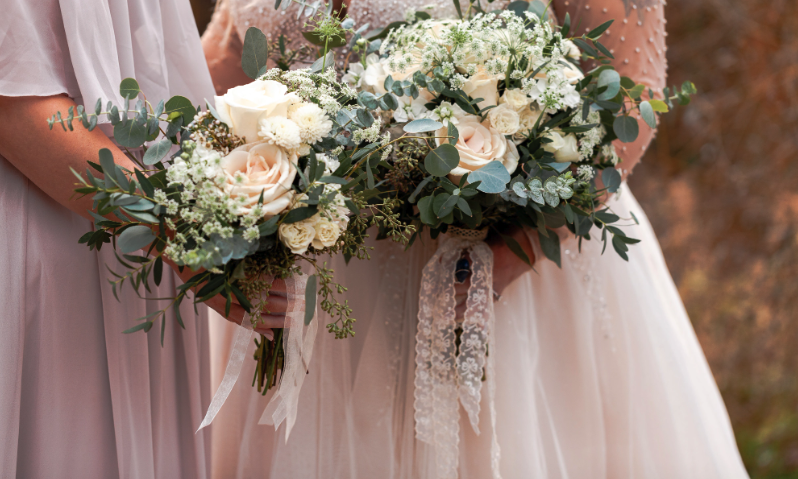 Our Favorite Florists in North Georgia
The Floral Hen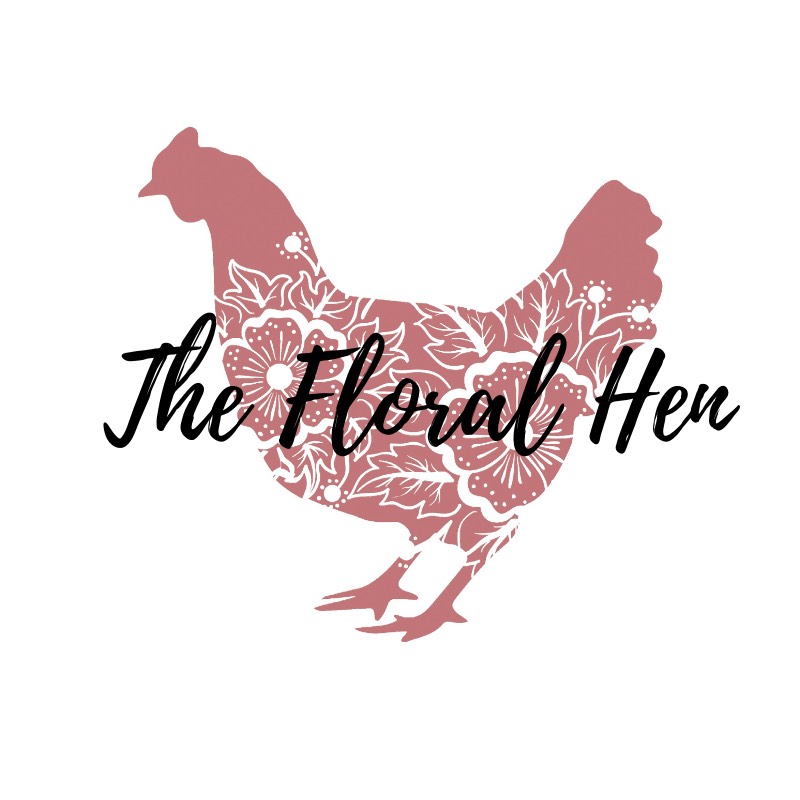 Contact Information
Phone: (706)-429-5241
Email: thefloralhen2020@gmail.com
Website: www.thefloralhen.com
Posh Petals of Gainesville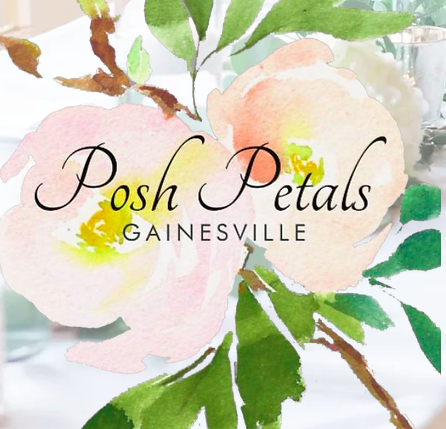 Contact Information
Phone: (404)-274-1472
Email: poshpetals@live.com
Website: www.poshpetals.net
La Petite Fleur

Contact Information
Phone: (404)-434-0389
Email: corrinesiegel@bellsouth.net
Website: www.lapetitefleur.me
We'll Help You Design the Perfect Wedding Bouquet
Choosing your perfect bridal bouquet is just one of the many decisions you make in creating your wedding day. When you need help planning all of these details, come to Cold Creek Farm. We are an all-inclusive wedding venue in North Georgia, equipped with the resources and expertise to ensure an unforgettable experience for your special day. Contact us today to learn more about our Wedding Vendors or download our Pricing Pamphlet to learn more.
---
‹ Back