Vendors
Our Quarterly Vendor Meetings Make the Planning Process Easy
To simplify the wedding planning experience for our couples, we host private vendor meetings four times a year for couples who have booked our venue with a signed contract. This is your chance to sample the tastes, looks, and sounds of your wedding!
You'll meet every vendor available to serve at your wedding at our Vendor Meeting. From tastings of baked goods, dinner choices, and appetizer options to decor samples for the reception and ceremony spaces, you'll truly see what it means to have a wedding at Cold Creek Farm.
You will also have the chance to meet our wedding coordinators. The value of a Day of Coordinator is priceless! She too will be working with you to help ease the planning process. You'll love connecting with the best coordinator for you so she can guide you through every step as you approach your wedding day.
Additional vendors who are available outside of our package prices will also be here for you to meet and connect with such as invitation designers, off-site accommodations, formal plating companies, and hair and make-up artists.
Because Cold Creek Farm hosts these meetings, the planning process is simplified for you — this is just one of the many ways we take care of our couples. Along with having a contingency plan in the case of inclement weather and publishing our package pricing, we believe that our Vendor Meetings set us apart from any other venue in the North Georgia area.
Take a peak at the amazing wedding vendors available below!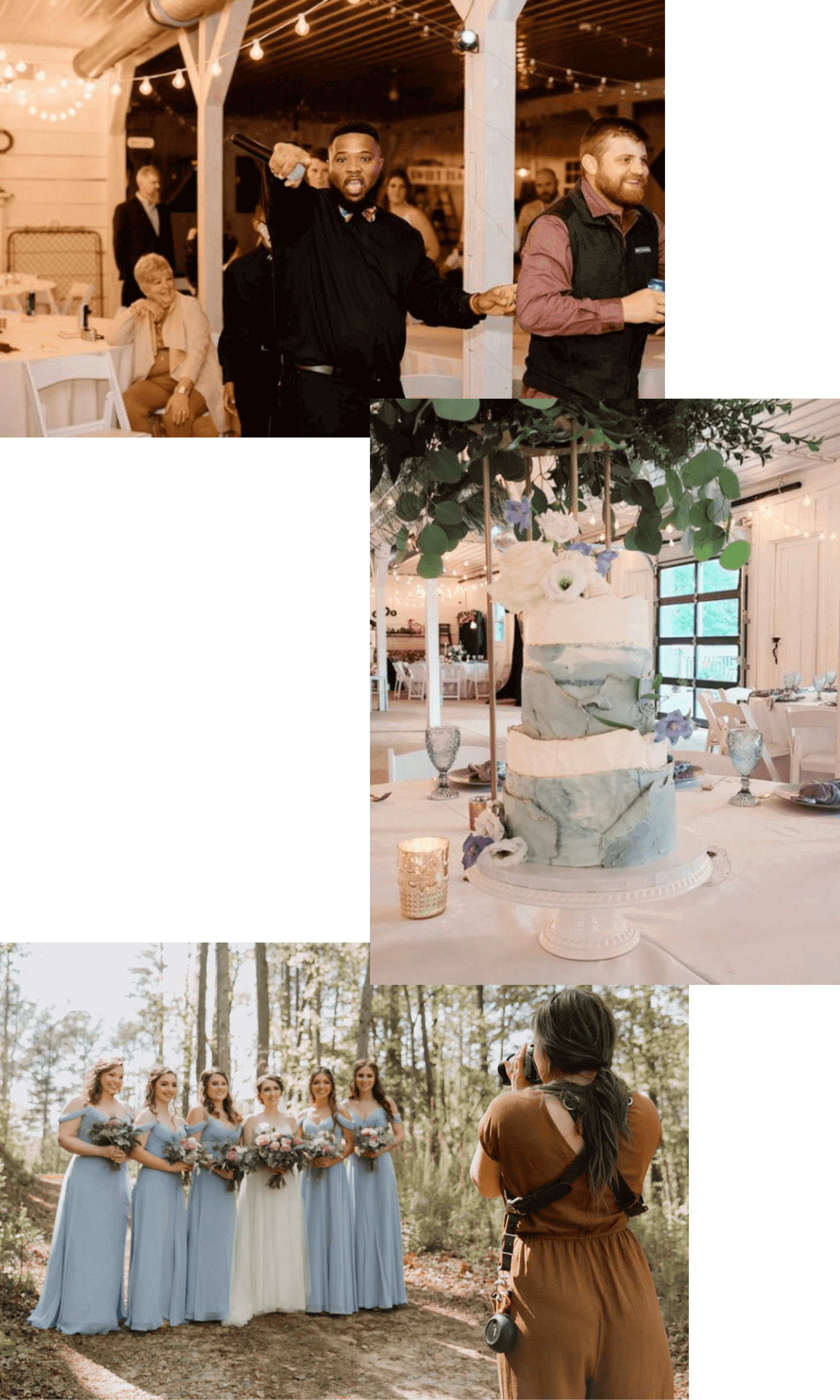 Additional Add-On Vendors