Blog
How To Bury the Bourbon for a Sunny Wedding Day
In the South, the possibility of rain for your spring or summer outdoor wedding is a persistent worry. So what do we Southerns do to welcome sunny rays and ward off those storm clouds? We bury the bourdon!
No one quite knows where the tradition comes from, but we stand by it! Burying the bourdon is a long-standing Southern tradition that, if done correctly, should ensure a bright, sunny day for your wedding. Get your tips on the when, where, what, and how of burying the bourdon below!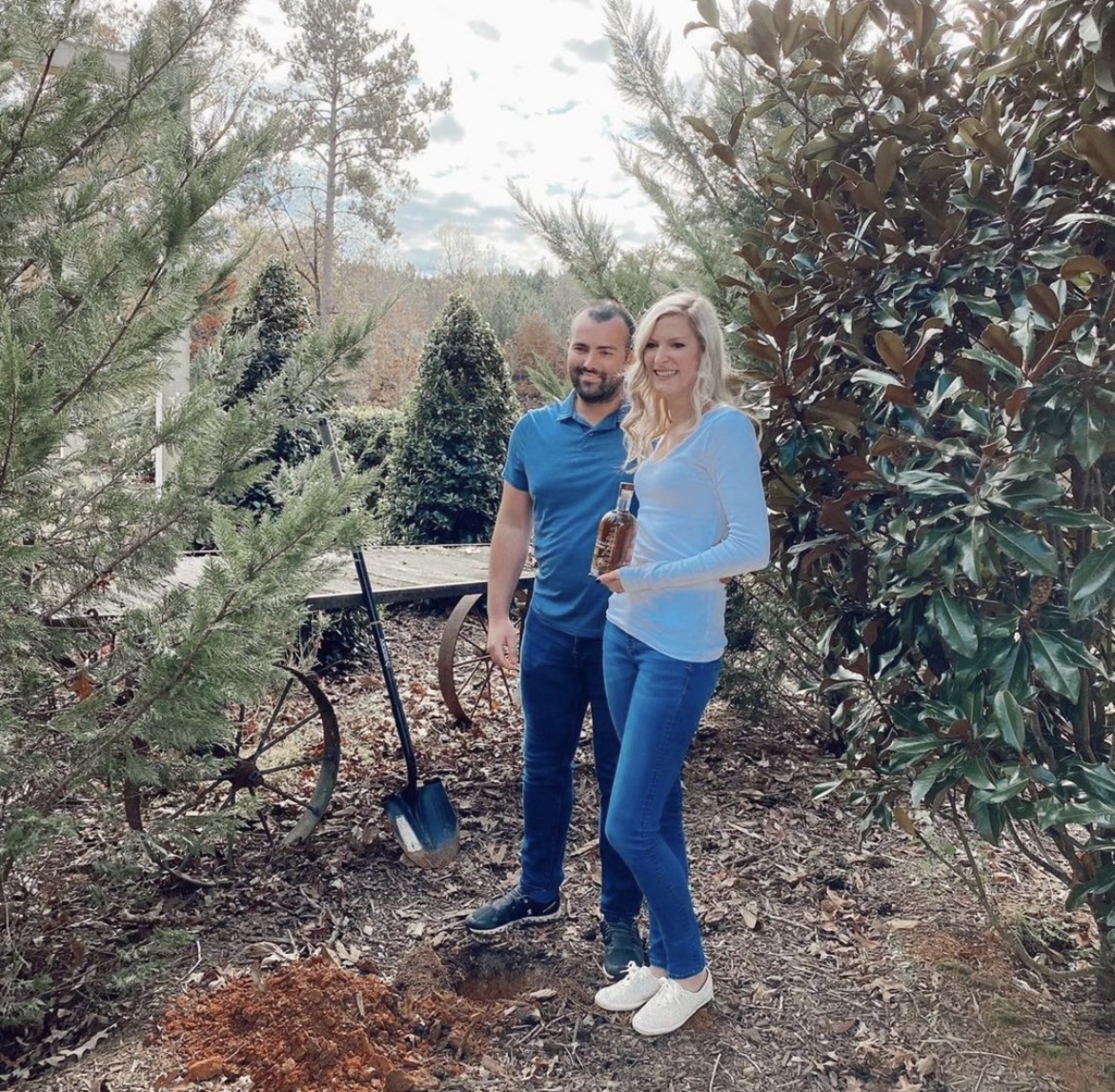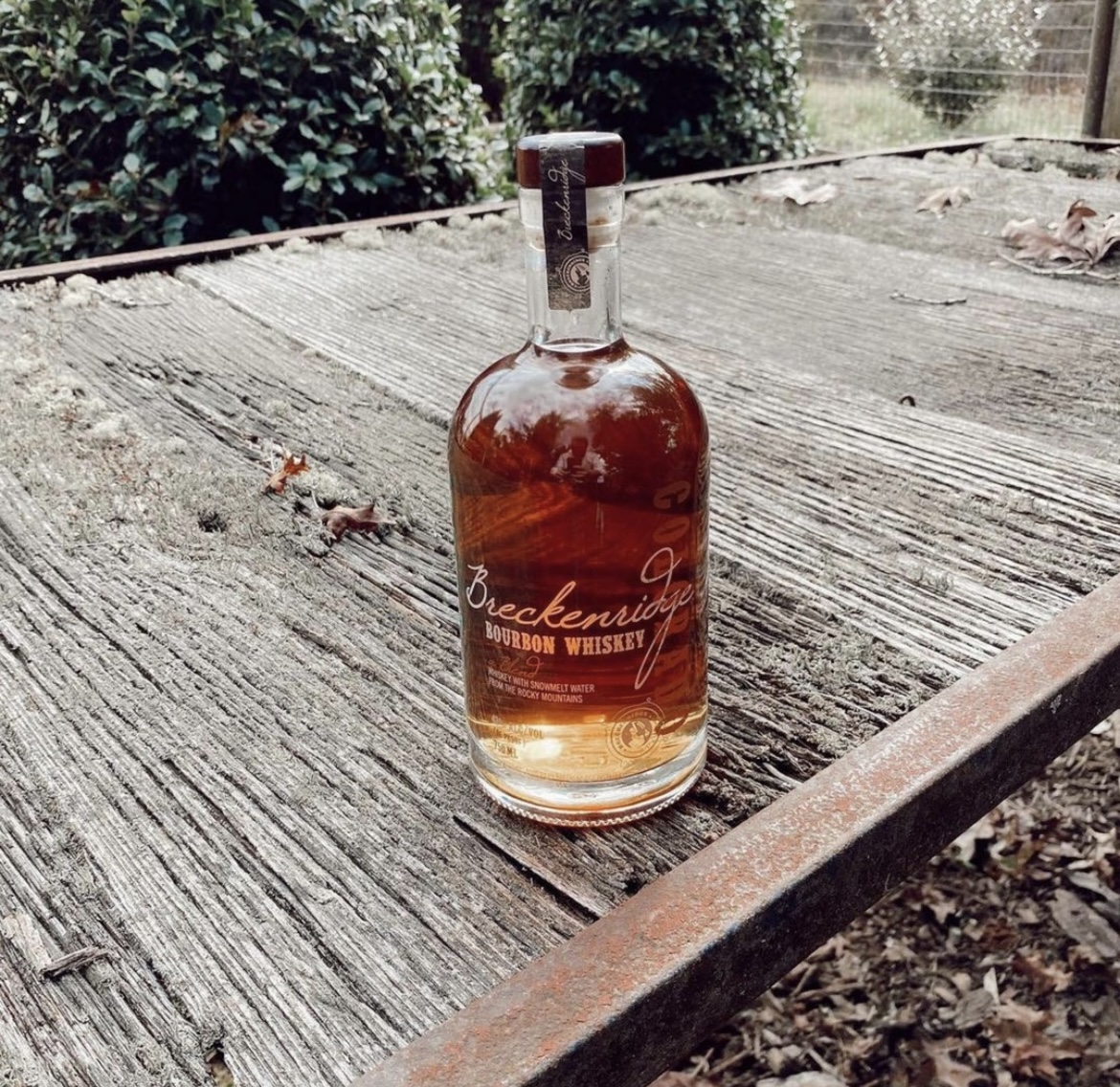 How Does Burying the Bourdon Work?
To follow the Southern tradition of burying the bourbon, you and your fiance must visit your venue exactly a month before your wedding day and bury a full bottle of bourbon upside down on the property.
When?
Exactly to the day and time a month before your wedding. That means if you're getting married at 6 pm. on May 3rd, you need to bury the bourdon at 6 pm. on April 3rd.
Where?
The bottle of bourdon should be buried at your venue near the ceremony space where you will trade vows. If you can't bury the bourdon in the ceremony space, anywhere in the surrounding area will work. Just remember to mark where you buried it!
What?
You should bury a full bottle of real bourdon, not whiskey. That means made in the United States, 51% corn mash, oak-charred barrel aged, and no less than 80 proof. It's okay to splurge!
How?
The bottle of bourdon should be completely full – no taste testing – and buried upside down in a hole deep enough for the bottle to be completely covered.
How To Dig Up the Bourdon on Your Wedding Day
Following your ceremony – which hopefully saw clear, sunny skies – dig up your bottle of bourdon and toast a new beginning. Whether the tradition worked its magic or not, you will enjoy the fruits of tasting your favorite bourdon on this special day.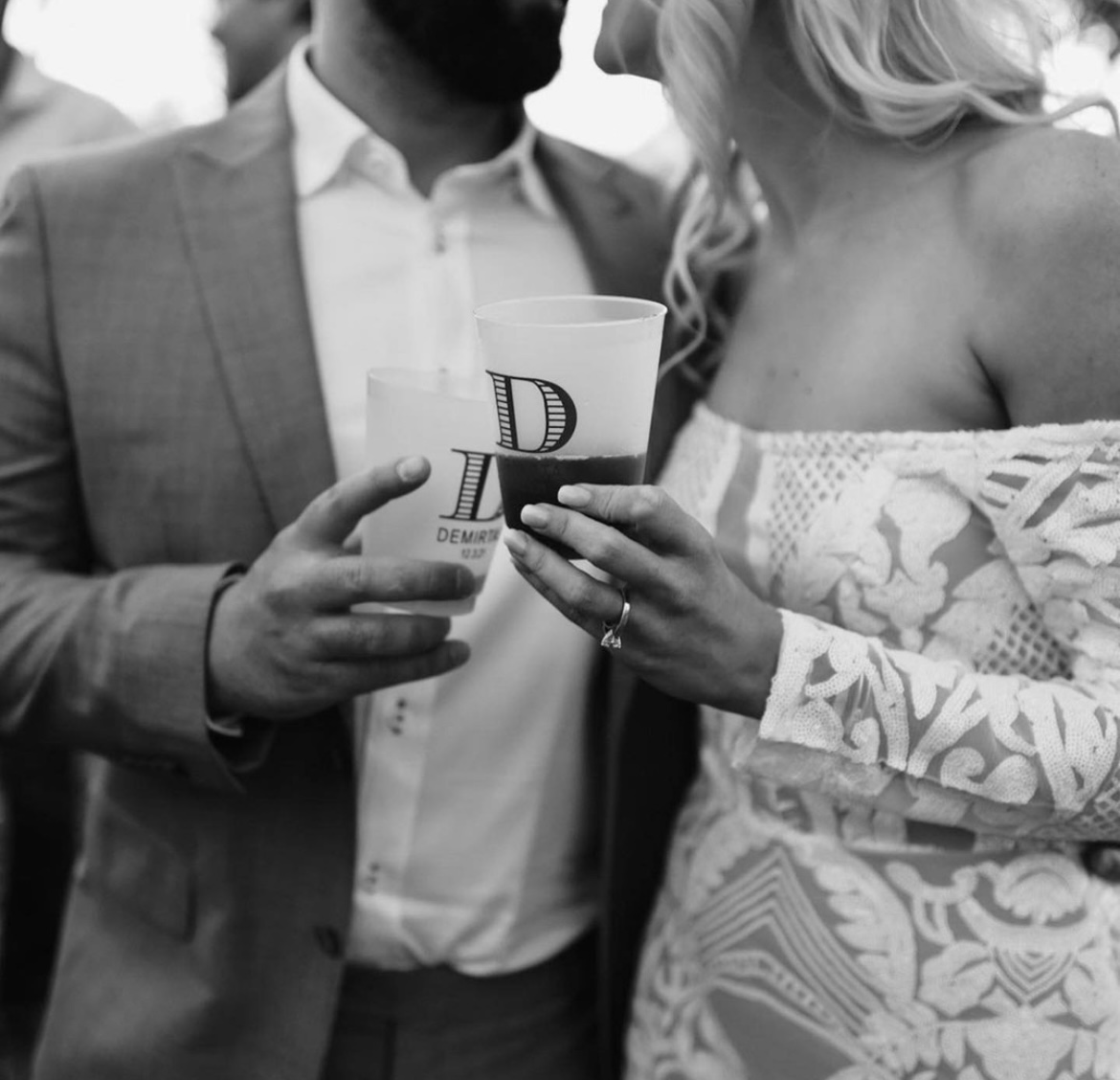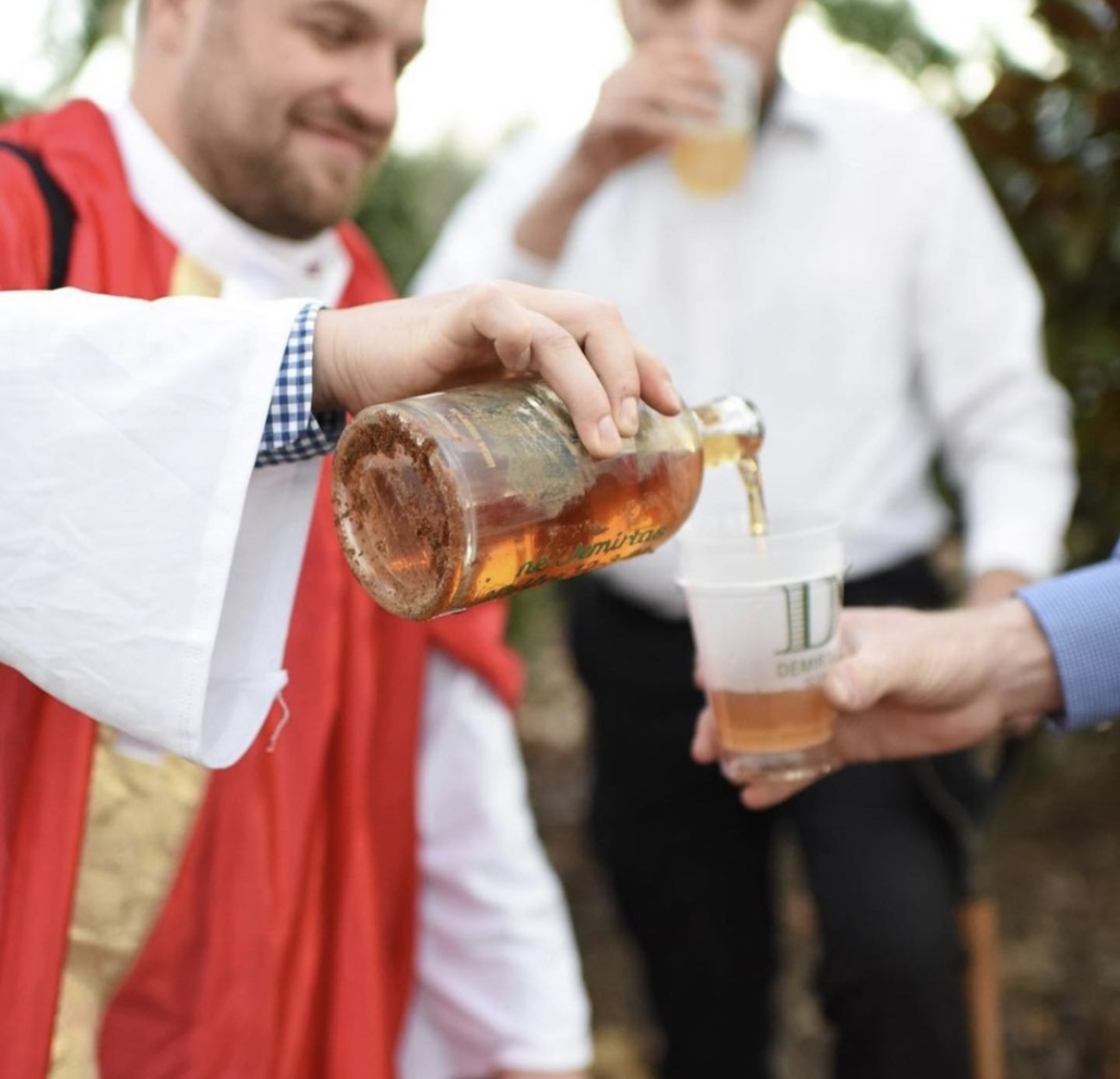 More Unique Southern Wedding Traditions
Groom's Cake
A groom's cake is a way to celebrate the groom on a day that can put a lot of emphasis on the bride. This small cake is a fun way to celebrate the groom's interests or personality, usually decorated around a sports team, hobby, or favorite tv show. It is also a great way to create more dessert options for guests alongside the primary wedding cake.
Cake Pull
Another unique Southern wedding tradition is a cake pull. Each bridesmaid will pull a ribbon out of a cake or cupcake at the bridal shower or luncheon. On the end of each ribbon is a charm that represents a different fortune. Perhaps a ring for a future engagement, a four-leaf clover for good luck, or a hot air balloon for adventure. Your bridesmaids will love seeing their unique fortune and saving the charm as a keepsake of your special day.
Pounding Party
A pounding party is a Southern wedding tradition tied to housewarming. It involves gifting pantry staples like flour, sugar, eggs, or coffee by the pound. Originally used as a way to welcome a new minister to a church, pounding parties have now been adopted as a thoughtful celebration of newlyweds.
Host Your Southern Wedding at Cold Creek Farm
Tucked in the beautiful North Georgia mountains, Cold Creek Farm is the Southern barn wedding venue of dreams. We love helping our couples celebrate unique Southern wedding traditions like burying the bourdon, groom's cakes, and more.
Interesting in learning more about how Cold Creek Farm can create a gorgeous wedding day for you? Explore our Gallery, Pricing, and Contact Us with any questions!
---
‹ Back