Blog
Best Months for an Outdoor Wedding in Georgia
The mild climate through most months of the year makes Georgia an ideal place to host your outdoor wedding. But what month should you choose to avoid rainy or humid days? Here is our guide to choosing the best month for your outdoor wedding in Georgia.
Spring
Spring weddings are a classic choice. Fresh blooming flowers, mild weather, and lovely pastel colors create a soft, fresh atmosphere for your wedding. When it comes to springtime in Georgia, we recommend setting your wedding date for April or May.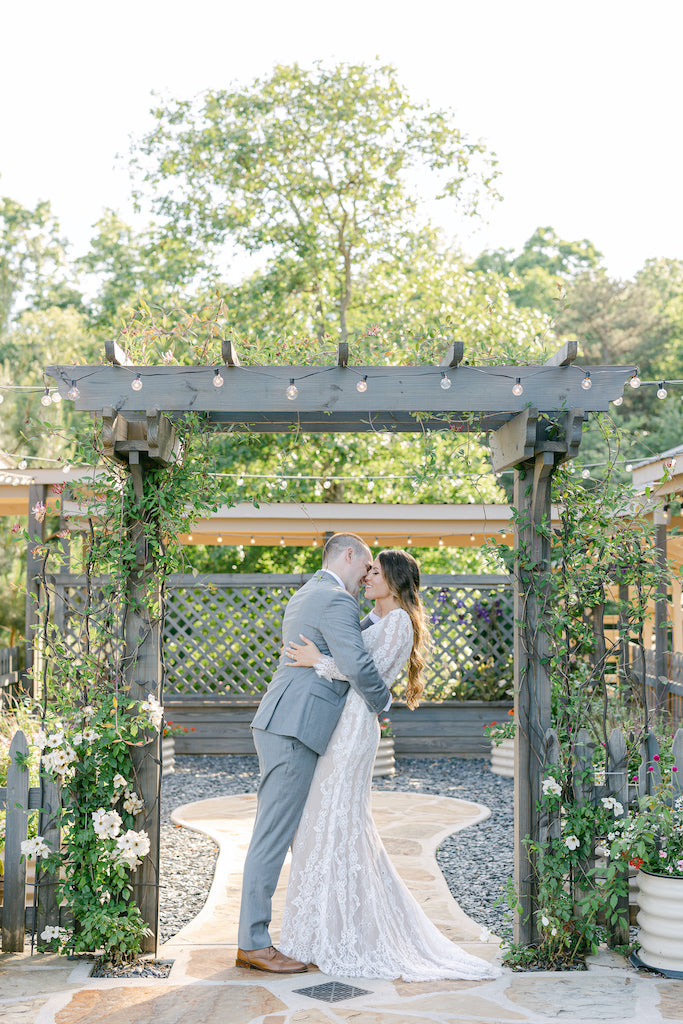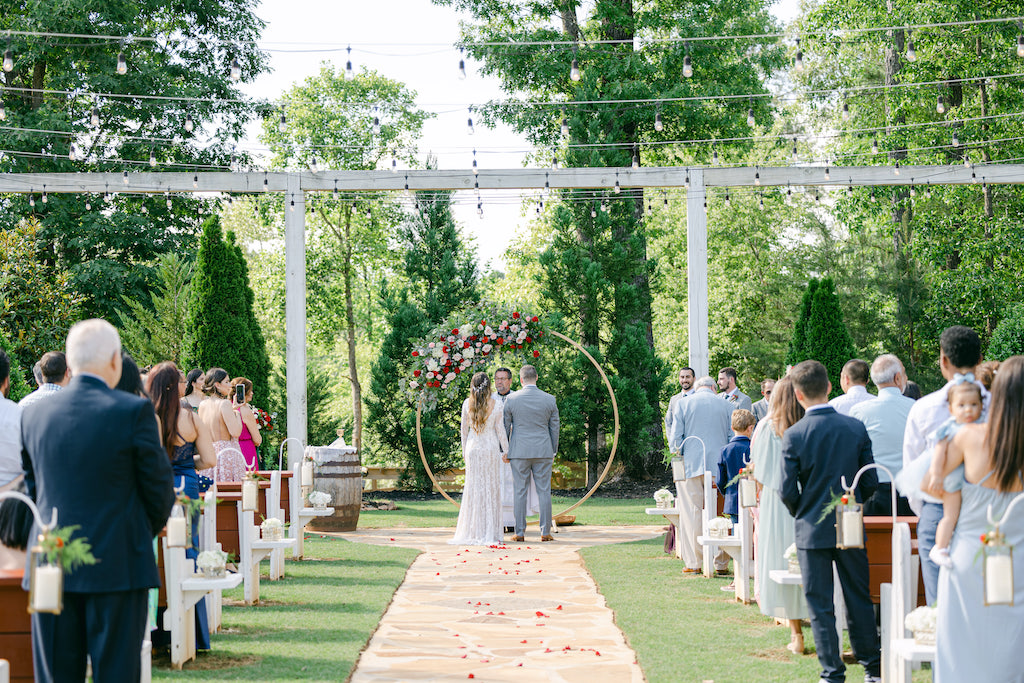 April
Although April is known for rainy days, it is still a great month for an outdoor wedding. As winter turns to spring, your outdoor wedding ceremony will be surrounded by freshly blooming tulips, gardenias, peonies, and more. Average April temperatures in Georgia are between 51°F and 71°F, ensuring a comfortable environment for you and your guests. This mild weather also gives you and your bridesmaids the flexibility to choose light and airy fabrics like chiffon, satin, or crepe.
May
Many couples tend to neglect May in favor of a June wedding, but it is one of the most beautiful months of the year in Georgia. The spring showers of March and April are moving out with sunny days taking their place. The average temperature of most May days is between 59°F and 80°F, giving you plenty of warmth without the heavy heat and humidity of Georgia summers. You'll love watching the lilacs, irises, and magnolias bloom around your outdoor ceremony.
Summer
Because Georgia is known for southern humidity, it can be tricky to pick the best summer month for your outdoor wedding. With July and August temperatures regularly rising to 90+°F with high humidity, we recommend June as the perfect summer month for a Georgia wedding.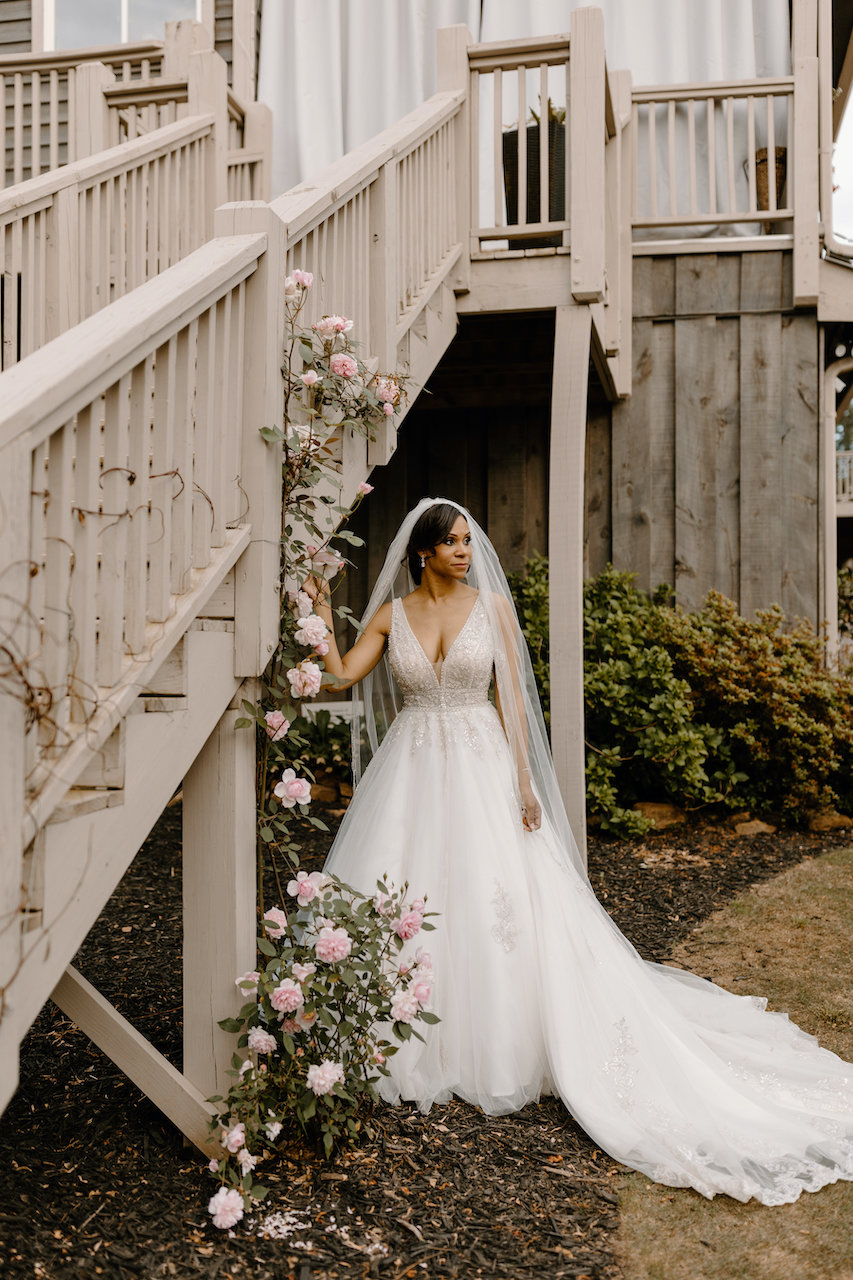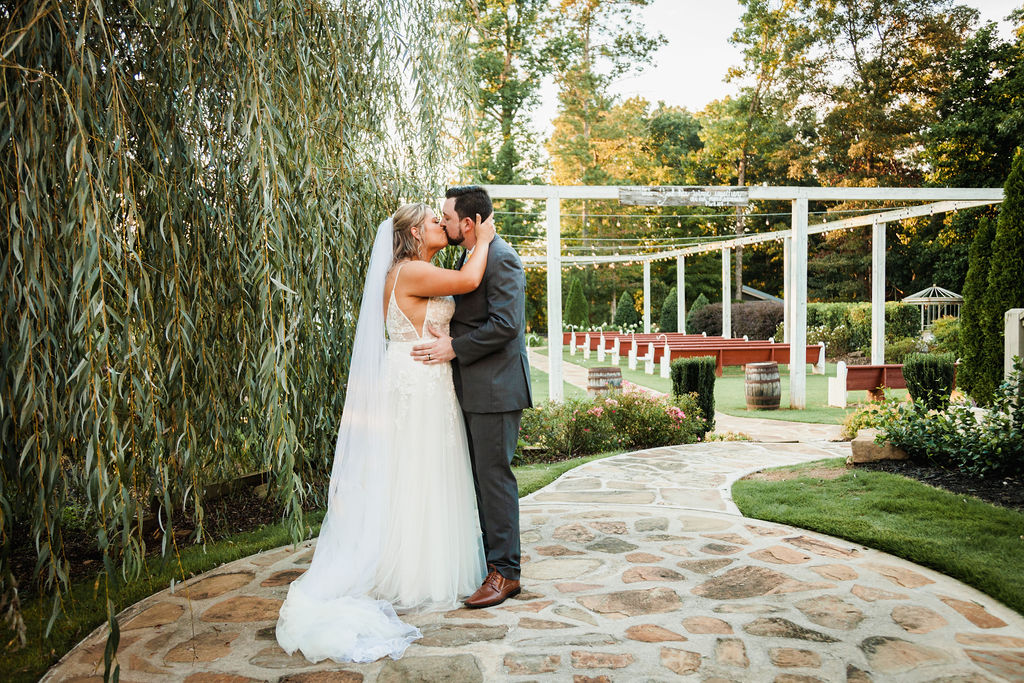 June
Did you know June is traditionally the most popular month to get married? This is mostly due to the ideal weather conditions as spring turns to summer. In Georgia, June still holds the mostly mild weather of spring with temperatures averaging between 70°F and 85°F without too much humidity. Spring flowers remain in full bloom with new summer flowers like roses, poppies, and lilies popping up. Summer weddings also give you the flexibility to choose bright colors for decor and light fabrics for dresses and suits.
Fall
When it comes to the most popular month to get married in Georgia, fall always wins! The turning colors of the leaves, mild and breezy weather, and golden evenings make an incredible backdrop for any wedding. Plus, every month of fall from September-November boasts great reasons to set a wedding date!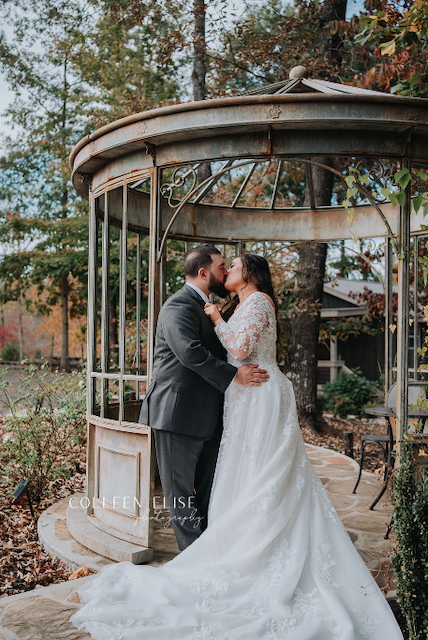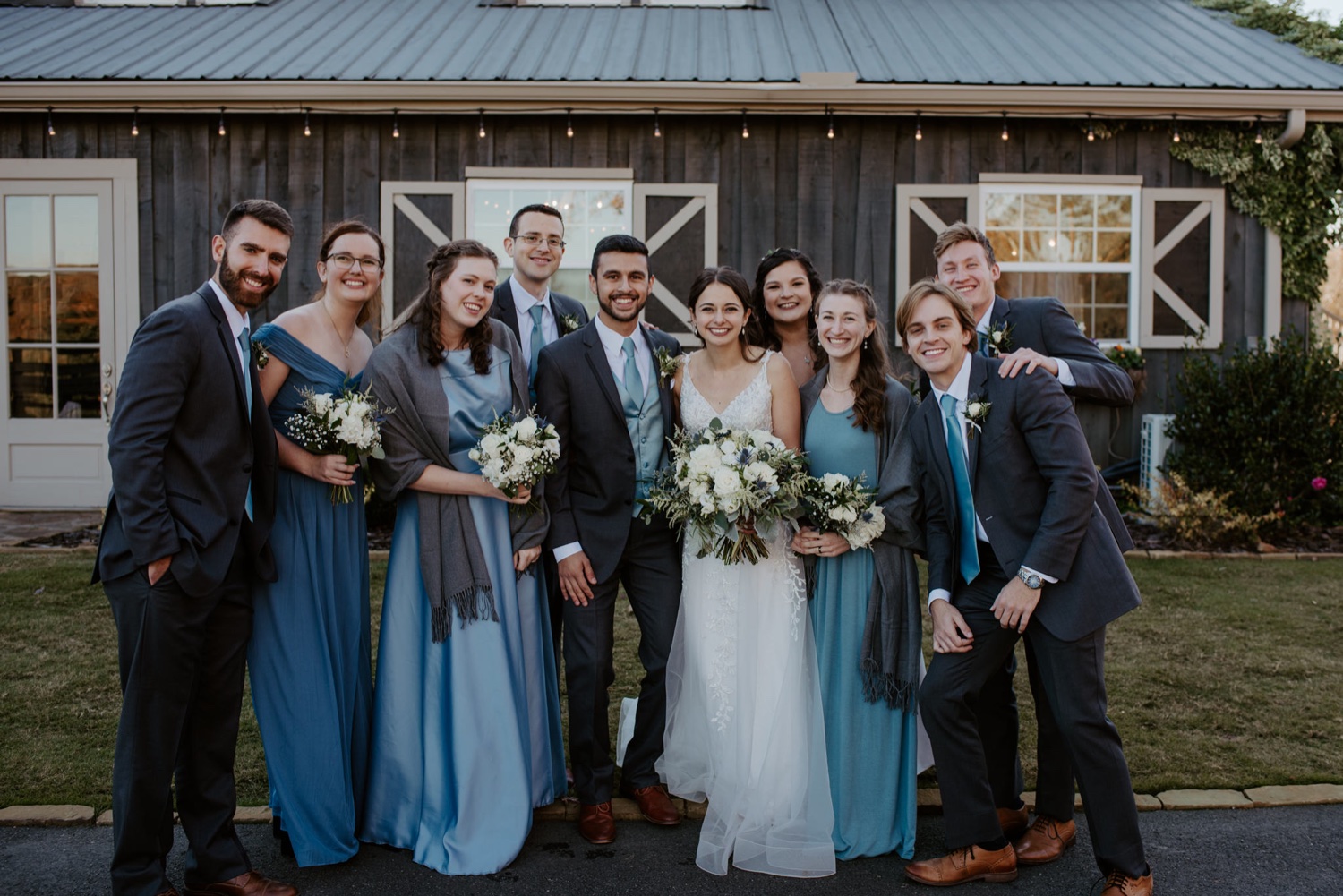 September
September is perfect for warm days and cool evenings with temperatures ranging between 65°F and 84°F. Many brides choose a late afternoon September wedding to take advantage of the golden hour for incredible photos. Most summer flowers continue to be in bloom and greenery remains bright and green as cold temperatures haven't set in yet. Overall, September is a great month for an outdoor wedding in Georgia!
October
Out of every month of the year, October is the most popular choice for Georgia weddings. You've probably noticed this if you've tried to book your wedding date for any day in October! October is the most popular month for outdoor Georgia weddings because the cooler temperatures are causing the leaves to turn colors, creating a stunning backdrop for photos. The drier weather also means there is a much lower chance of a rainy wedding day. Once the sun goes down, you and your guest will remain comfortable with average temperatures ranging between 55°F and 74°F.
November
The last month of fall, November, remains a popular choice for outdoor weddings as the temperatures are cold but not too cold, typically ranging from 47°F to 60°F. Fall foliage is still on beautiful display, and the cool weather lets you take advantage of fall traditions like bonfires, warm decor colors like burgundy and olive green, and cozy treats like cider and hot chocolate.
Winter
Although Georgia winters aren't as bad as many other places in the United States, January and February temperatures can still drop below freezing on many nights. That's why December is the best winter month to get married in Georgia.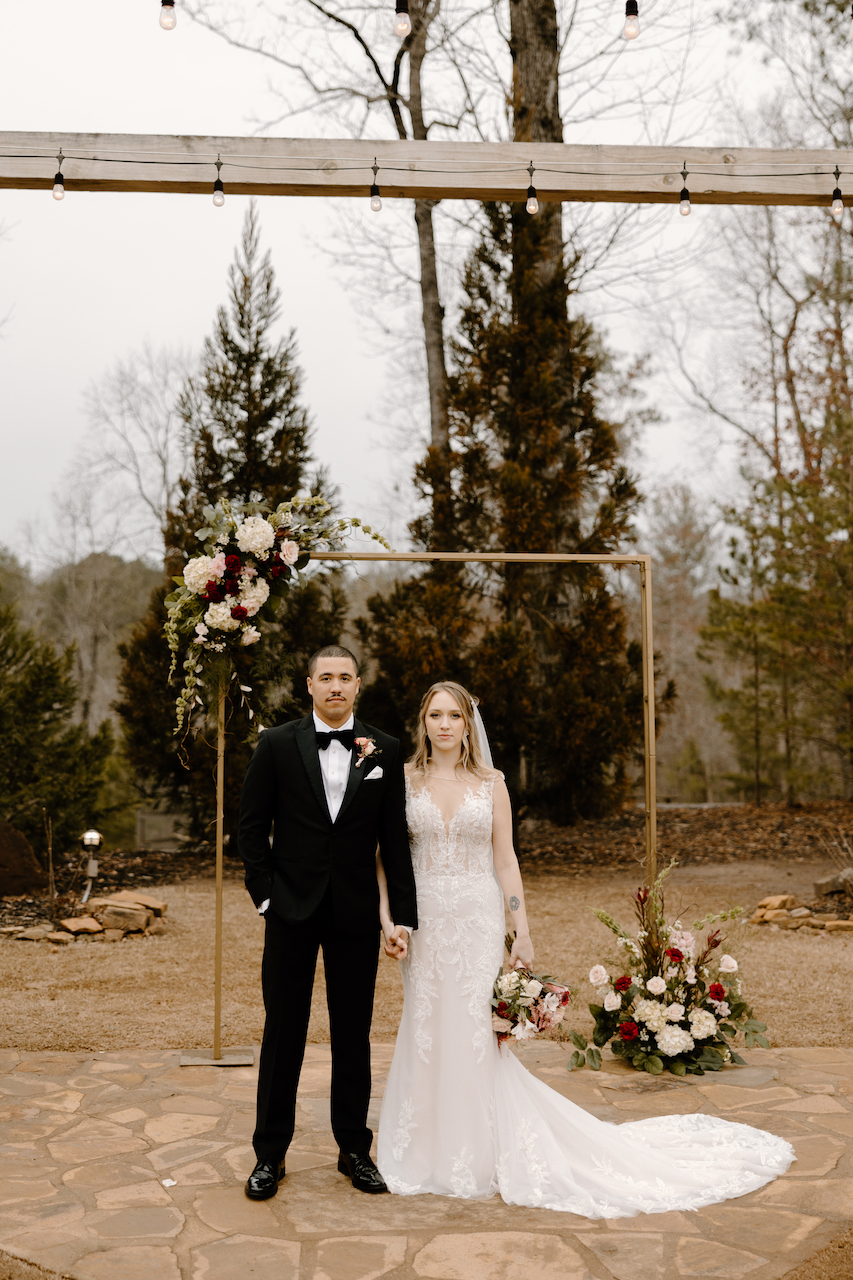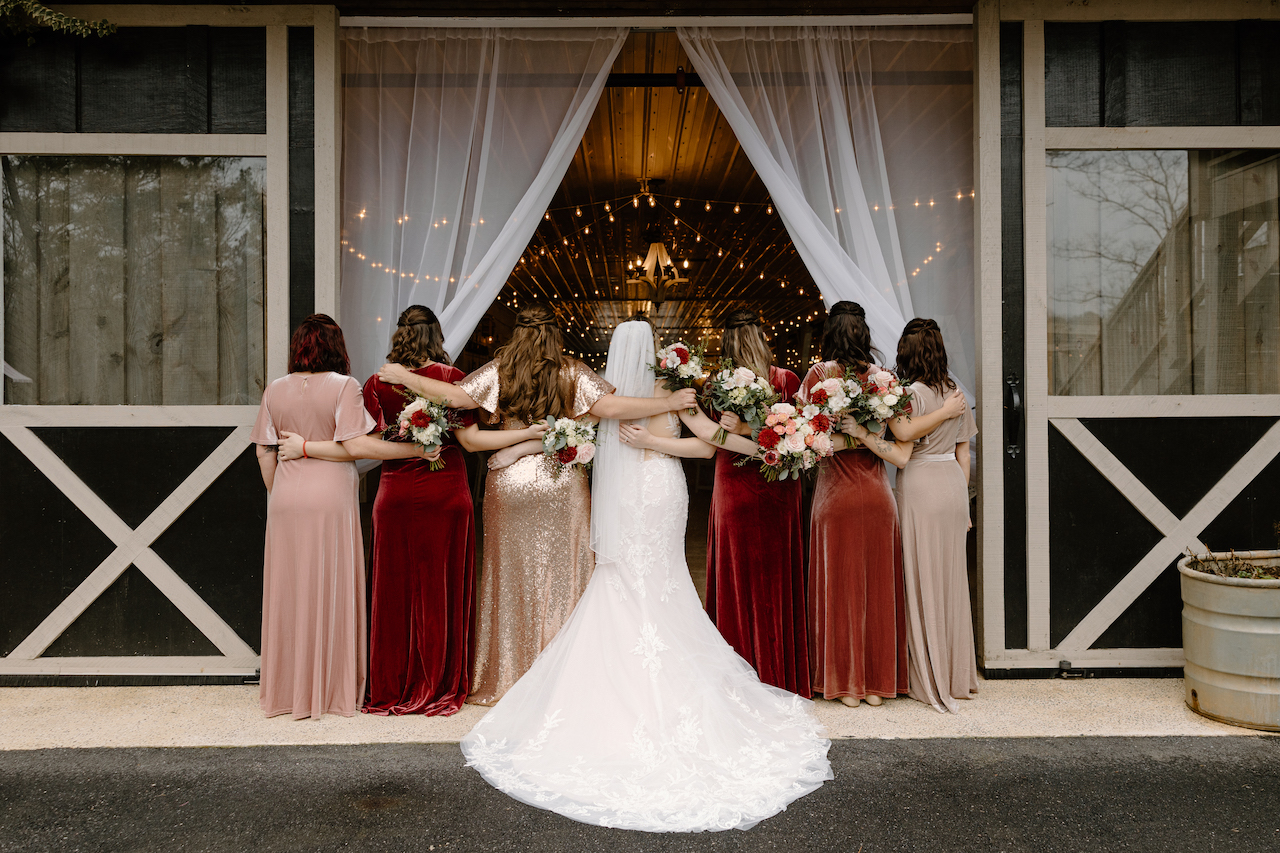 December
December is a popular month for couples that want to get into the holiday spirit or have a New Year's Eve wedding. December wedding decor features evergreen tree boughs, velvet, and warm candlelight to create a warm, intimate atmosphere even in the cold. Yet the weather remains comfortable for a daytime outdoor ceremony with temperatures ranging between 34°F to 50°F.
Looking for the Best Outdoor Wedding Venue in Georgia?
No matter what time of the year you want to get married, Cold Creek Farm is the best farm wedding venue in Georgia to create a beautiful, memorable backdrop for your special day. Our outdoor ceremony space features pew seating, a flagstone walkway, and gorgeous greenery throughout the year. Then, for your reception, you can move into our temperature-controlled barn so you and your guests will be comfortable regardless of outdoor temperatures.
Learn more by viewing our Venue Features, Pricing, or Booking a Tour! We would love to show what makes our venue the perfect place for an outdoor wedding in Georgia.
---
‹ Back