Blog
Top 10 Tips to Find the Wedding Venue of Your Dreams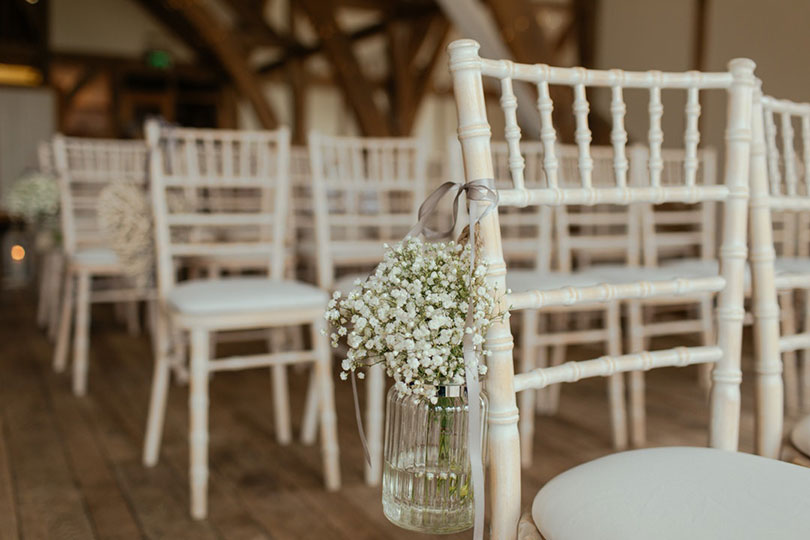 Are you looking to find the wedding venue of your dreams?
Aside from choosing your partner, selecting your wedding venue is bound to be one of the most important decisions a couple will make in planning their big day.
While the average American engagement is approximately fifteen months, most typically strive to have the venue booked within the first few months of engagement.
With so many wedding venues to choose from, choosing the right venue can feel overwhelming. Fortunately, we've curated a list featuring our best tips in finding the wedding venue of your dreams.
1. Determine a Realistic Budget
First and foremost, you're going to want to establish a realistic venue budget.
When establishing this venue budget, carefully determine what you expect to be included in this budget. For example, some venues may include the cost of food and drink in the price while it may not be included in others.
Once you establish this budget, rule out any venues that fall significantly outside of this budget. It's best to avoid seeing any venues that do not fall realistically within the budget.
2. Determine Your Desired Style
Be sure to spend time with your partner deciding the overall style of your wedding that you desire.
For those striving for elegance and old-world charm, a castle or great hall may best suit your preference. Those opting for a boho, more rustic style may choose to opt for a barn style wedding.
In this day and age, the possibilities for wedding venues are near endless. This allows the couple much creative freedom in finding the perfect venue to suit their style.
3. Make Use of the Internet
In today's digital world, previewing a number of different wedding venues is made possible by the power of the internet. In fact, 83 percent of wedding planning actually takes place online!
Nowadays, wedding venue websites can provide visitors with almost every detail and answer that could be imagined. Between email correspondence, website detail, testimonials, and even virtual tours, it's never been easier to compare wedding venues.
4. Define Your Number One Priority
Before shopping around, ask yourself which aspect of your venue is most important to you.
For example, a bride and groom with a large guest list may determine that their number one priority is spacing. On the other hand, a bride and groom with a more natural, outdoor vision may determine that outdoor space and greenery is their number one priority.
Whatever your most immediate priority may be, be sure that each venue you choose to preview can accommodate that priority.
5. Examine the Logistics
Finding the perfect wedding venue isn't always about how charming and visually appealing the venue itself is.
Instead, it's important to consider the logistics of the space. For example, if any of your guests have a special need or disability, it's important to ensure that your venue is accessible and accommodating to those disabilities.
It's also important to consider whether there are adequate bathrooms for your guest list. For a large wedding, a single bathroom is not likely to cut it.
6. Consider the Accommodation
Do you have a large guest list that is bound to require accommodation for your big day?
If so, you're going to want to take immediate and nearby accommodation into consideration. After all, not all wedding venues have the necessary facilities to accommodate all or even any guests.
It's also important to inquire as to the pricing of such accommodations. While you may be willing to splurge on a high-end venue, it's important to consider if the cost of the accommodation is realistic for your guests.
This is also a good time to inquire whether the venue is associated with any hotels or bed and breakfasts in the area.
7. Inquire About the Rules
Each wedding venue has a unique set of rules that the wedding party and guests must abide by.
For example, some venues may not allow outside decorations or outside caterers. This means that you will have to rely on the venue for both the decor and the food and drink being served at the wedding.
If it's important to you to have the freedom to choose your own decor and use third parties, be sure to locate a venue that allows such a freedom.
8. Get Information Beforehand
Let's be honest, previewing countless wedding venues can lead to burnout.
It's easy to feel exhausted and overwhelmed in your decision when you've expelled so much time and energy into previewing so many venues.
In order to avoid burnout, be sure to get as much information about the venue before making the decision to preview the venue in person. This will allow you access to plenty of information that will determine whether you'd like to take the next step and book a tour.
9. Consider the Location and Transit
While you may be willing to travel long and far for your special day, it's essential to consider how the location of the venue will suit your guests.
Is the venue relatively straightforward to get to? Is the venue a realistic drive for the majority of your guest list? Is there public transit available? These are all questions that you will want to ask yourself when choosing the right venue.
You will also want to inquire as to the parking rules and available for guests. Be sure to determine how many cars the designated parking area can hold, whether guests can park overnight or if a taxi/transit service is available.
10. Determine What's Included with the Venue
Lastly, it's important to determine what is and is not included with the venue.
Some venues may have a long list of items that are included with the venue. This could be anything from tables and chairs to a food buffet and wait staff. Other venues may simply offer a price for the venue itself and require the bride and groom to purchase extras.
Choosing the Best Wedding Venue for You
Let's be honest, wedding planning can be exhausting, overwhelming and downright stressful.
While the excitement of engagement still fills the air, it's only natural for couples to experience stress throughout the planning process. After all, finding a wedding venue that perfectly suits a couple's budget, style, and wishlist isn't always easy.
To help manage your stress, be sure to consider these ten tips when choosing your wedding venue. We're confident this will help you narrow your choices and find the perfect venue for your special day!
If you're interested in a barn style wedding, be sure to visit our gallery.
---
‹ Back